I had the best intentions this week, have a about a dozen half finished posts saved as drafts, but in the end it ended up being a pretty lazy week! I failed my glucose test and had to take it again, spent most of Friday enjoying my Sister in law's and Saturday night had my cousin, her fiancee and Aunt over for dinner to discuss wedding cake plans! Finally I also had a cake this weekend. So it was crazy enough in real life that I never did get around to finishing most of my posts.
I did post the winners of the Lilypotamus Giveaway and posted my Dark Chocolate Souffle recipe! The rest of the half finished drafts you'll just have to slowly wait for!


Do you love nail polish? Have you ever thought about making your own? Me neither. I love this tutorial on how to take cheap clear nail polish and create your own, with fun colors, glitter, etc..! I am a plain or maybe french tip finger nail gal myself, but I LOVE fun colors and sparkles on my toes!
Do you love your nursing cover? And your car seat canopy? What about making them two in one? Personally I don't have either, they've become popular SINCE my last was born, and as I've survived 4 kids without I wasn't planning on having either this time around as well. But putting them together? What a brilliant idea and nice tutorial! I might just have to change my mind about them!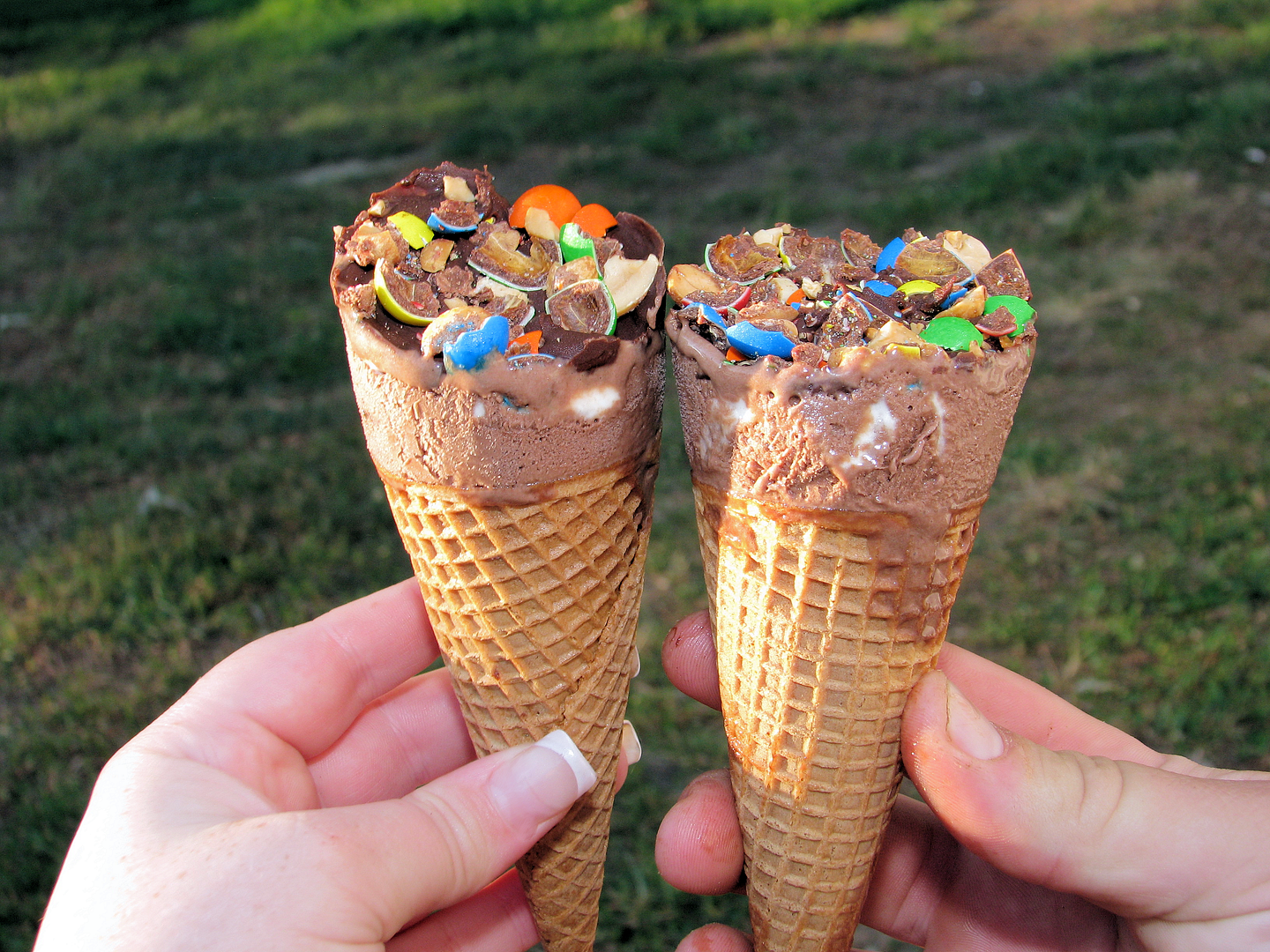 Okay treat of the week time. I love ice cream, and I love drumsticks but I never buy either. I make my own ice cream and buying a plain cone is a treat for my kids. But I'm going to have to invest in cones after this great tutorial on how to make your own drumstick! LOVE it, and you can use your favorite ice cream, which for me makes it even BETTER than a store bought drumstick! Mmmmm
So there you have it, some of the features from last week. Don't forget to take a button if you were featured.
Don't forget to grab a button for you blog somewhere. AND we had another no musical blogs linked up week! Yippee!
Do NOT miss a single post. Subscribe to weekly recaps for Ashlee Marie by Email
Some of the links in my posts may be "affiliate links." This means if you click on the link and purchase the item, I will receive an affiliate commission. Thank you for supporting Ashlee Marie when you shop!